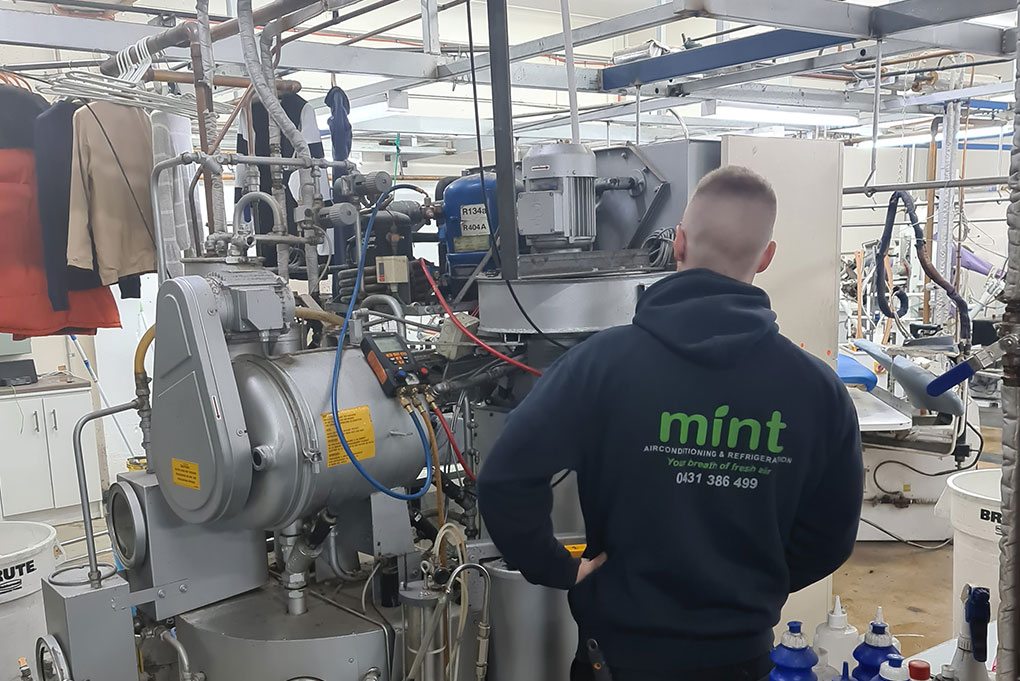 Commercial Refrigeration – Canberra
At Mint Air Conditioning, we understand that food, fresh produce and hospitality businesses in Canberra rely heavily on their refrigeration systems, cool rooms and beer systems to function effectively. As local HVAC specialists, we provide a wide range of commercial refrigeration services – design, installation, repair and maintenance – in the Canberra region.
Servicing and Repairs
Mint Air Conditioning is licensed to handle all your commercial refrigeration servicing and repair needs in Canberra. Our HVAC refrigeration technicians are qualified to work on a wide range of compressors, including fixed speed compressors, inverter compressors and multi compressors.
Mint Air Conditioning has experience with all the big names in commercial refrigeration, including Artisan, Atosa, Austune, Bromic, Elcold, Euro Chill, FED, Huxford, ICS Pacific, LIEBHERR, Polar, Scotsman, Skope, SKIPIO, Thermaster and Williams.
Common commercial refrigeration problems
Faulty compressor
Power supply issues
Malfunctioning evaporator fan
Faulty temperature control gauge
Frost build-up (despite defrost cycle being set)
Clogged drain pan and /or drain line (ice build-up)
Lighting issues
Mint Air Conditioning can solve all your commercial refrigeration problems in Canberra.
New Cool Rooms, Refrigeration Units and Commercial Freezers
Whether you're a small café or a large hospitality venue, Mint Air Conditioning is your one-stop shop for new cool rooms, cool room refrigeration units and commercial freezers in Canberra. We also supply and install display fridges and display freezers, which are very popular with food retailers, cafes and clubs.
Mint Air Condition has the ability to design and construct walk-in cool rooms and commercial freezers from the ground up. As a leading commercial refrigeration company in Canberra, we use only quality refrigeration units, wall panels, doors, drip alarms, thermostats and defrost systems on our projects.
Beer and beverage systems
Mint Air Conditioning is licensed to install and service a wide range of beer systems and premix / postmix units in Canberra and Queanbeyan. As HVAC professionals, we perform all "gas" work in accordance with Australian Standard AS5034-2005 (R2016). We also advise our customers on ways to reduce their carbon (CO2) footprint.
With respect to servicing, our licensed HVAC technicians in Canberra cover all the key areas: from cleaning the beer lines to checking the glycol, gas and temperature systems. We can also introduce you to glycol beer reticulation systems – a new technology that maintains beer temperature from the keg to the beer taps.
To learn more about our commercial refrigeration services in Canberra, or to schedule a maintenance visit, please call the professional team at Mint Air Conditioning on 02 6280 5812.